We Supply
Insights
Our transparent reporting can help you easily track product budgets and save time with real-time access in just a matter of minutes. You can run custom reports to compare spends against budget allocations by product category, subcategory, down to the item, or even by your own part numbers.
Upon blanket award, we agree on what metrics are important and to be measured.  These can include:
Days-To-Deliver (DTD)

Fill Rates

Accuracy of Shipments & Invoices

Cost Savings

Percentage of Spend on Contract vs. Overall Spend

Product Application Support / Training / Value Added Activities Provided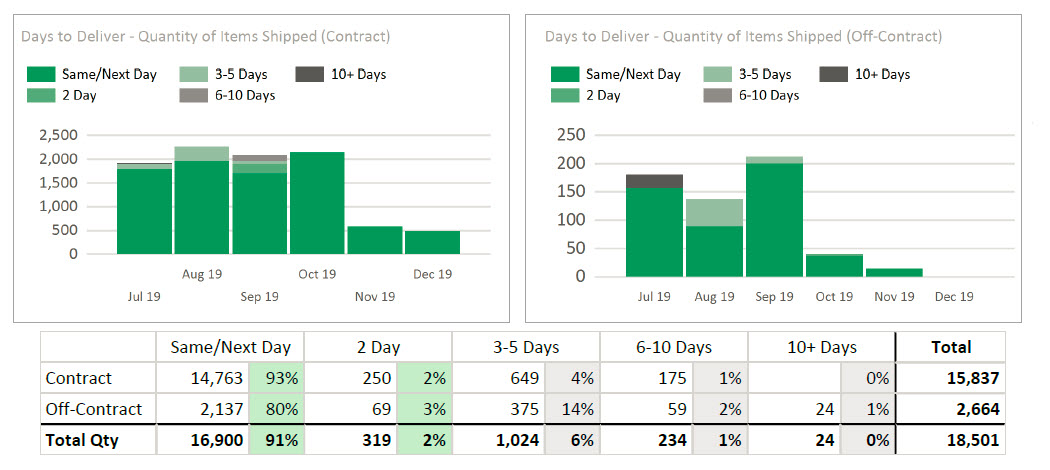 We capture these metrics and provide a Quarterly Performance Review for your active projects, similar to the sample found below.
Blanket Agreement Management
We monitor your usage on all Blanket Agreement items provided to your projects. By site, we will make recommendations regarding the list of items on our agreements. 
These recommendations will highlight :
Frequently purchased items that could have their min/max levels increased to reduce the number of transactions 
Items not on the contract that are showing repetition, and could be added to the agreement
Items on the contract with no or slow activity that should be considered for min/max level reductions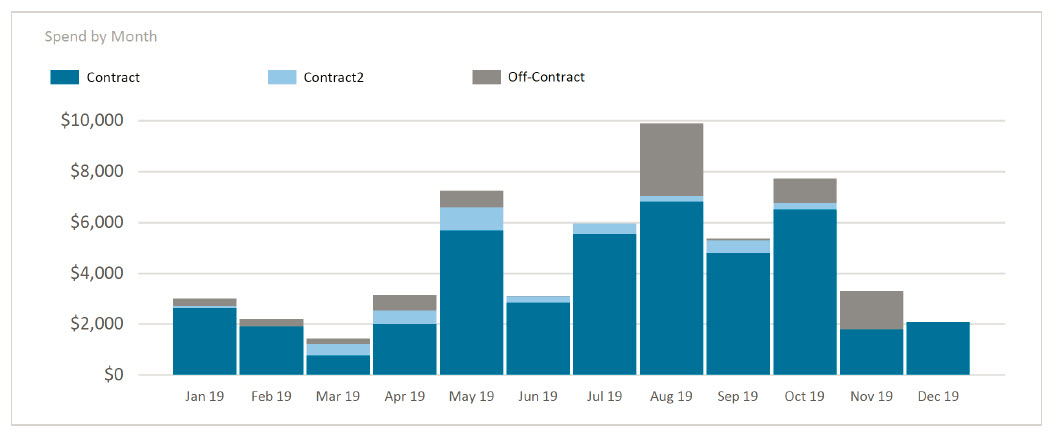 Usage Reports
We can provide any level of detail reporting you wish and all of data can be exported to Excel.  We can provide monthly reports on dollars purchased, units purchased, and number of transactions. Our standard customer format is to include:
MASTER CUSTOMER: The overall corporate level which will include all divisions and projects.
CUSTOMER LEVEL:  Individual companies within a corporation. Typically with a unique bill to address.
JOBSITE: A specific project or job site.
PRODUCT GROUP:  A group of similar product such as hand tools, power tools, safety, welding.
MAJOR GROUP: A subset of product group such as; gloves, fall protection, abrasives.
PRODUCT LINE:  A subset of major group such as; welding gloves, cut resistant gloves, chemical resistant gloves.
PRODUCT: Individual products within a product line.
VENDOR / BRAND:  The specific manufacturer can be included in the above reporting.
PART NUMBERS:  We can include the P&I Supply part #, the manufacturer's' part number, and the customer part number if you use one.