Mobilized Branches
P&I Locations
We have mobilized 25 locations in 11 states (coast to coast) in the past 10 years.
We mobilize fully operational branch warehouses next to major customer projects. Like you - we mobilize near a major project, and demobilize when complete. We go where you go. We can have a fully operational branch running within 60 days of notice to proceed.
Learn more about our regional warehousing advantages.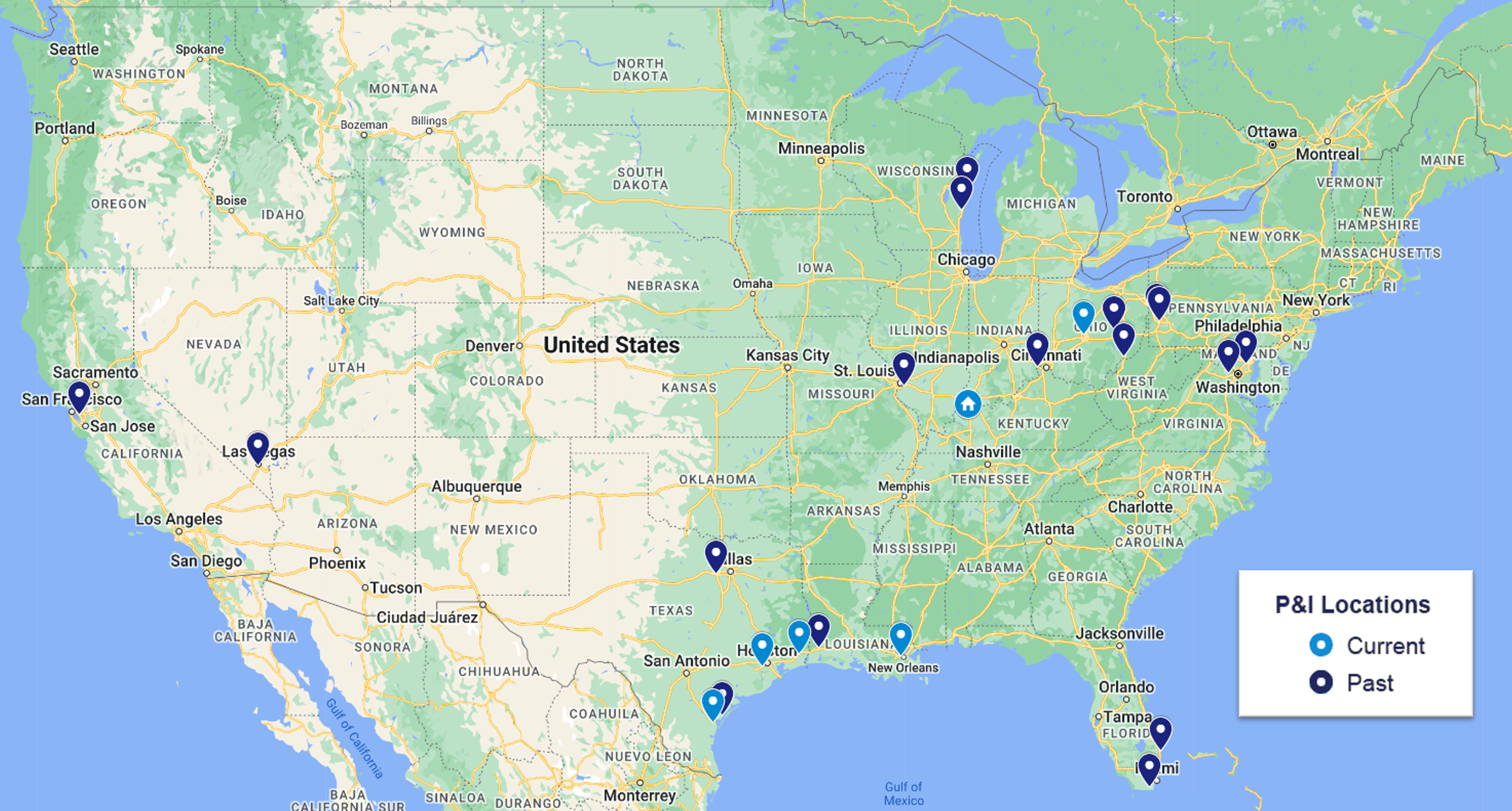 Current Locations
P&I Supply currently has four branch locations, strategically positioned next to our customers' major jobsites including LNG, Petrochem, and Gas Utility projects. In some remote locations, where P&I does not have a branch, we are still able to achieve a high level of service on contract items for jobsites located within 1-2 day delivery service areas.
Evansville - HQ
2220 N Fares Avenue
Evansville, IN  47711
(812) 423-6256
Houston
13721 S Gessner Road, Suite 100
Missouri City, TX  77489
(812) 618-3792
Beaumont
5105 W Cardinal Drive, Suite 2
Beaumont, TX  77705
(812) 671-9538
Columbus
4717 Roberts Rd
Columbus, OH 43228
(614) 362-4989

Corpus Christi
6346 Harwick Dr
Corpus Christi, TX 78417
(361) 400-4206

New Orleans
620 Time Saver Ave., 3B
Harahan, LA 70123
(504) 323-6741