COVID-19 – In Search of Alternatives?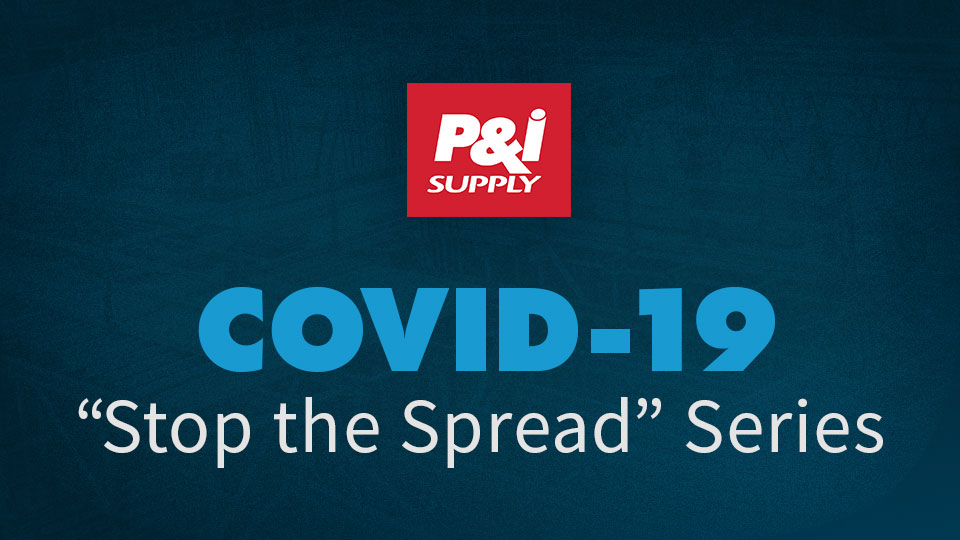 This is installment #6 of our "Stop the Spread" series.
As the pandemic trudges on, there's a constant ebb and flow of the supply chain reacting to high demand that depletes a certain type of product and then a surge of interest in possible alternatives.
Everyone wanted N95 masks and Purell® sanitizer, but we all know those aren't going to be available for quite some time. Now Clorox® disinfectant wipes and Lysol® spray are in high demand, but those too are hard to find. How can we continue working, or get back to work, when the products we need are impossible to find?
P&I has sourced a number of alternative options that can meet your needs now instead of waiting for product that may take months to come back into stock (References: USA Today / Wall Street Journal). While these products may not be the name brands you're used to, the right combinations can help you achieve many of the same goals.
NOTE: Due to COVID-19, inventory status is rapidly changing.
In Search Of...
Alternatives
N95 Masks
Consider:

Clorox® Disinfectant Wipes
Consider EPA approved disinfectant:

Lysol® Aerosol Disinfectant
Consider EPA approved disinfectant:

Purell® Hand Sanitizer
Consider EPA approved sanitizer:

Purell® Hand Sanitizer Stands

COMING SOON

- Consider:

Hand pump stands (1 gal refills)
Foot pedal stands (1-5 gal refills)
Quick Deploy Sanitation Station (1 gal refills)
Other Items You May Need
There are still many products that you may need related to returning to work and maintaining safe practices on your jobsites or in the office. We still have the other items your teams need as well, like disposable gloves, disposable clothing, custom signage and more.
P&I is Open & Delivering!
Connect With Us Directly:
(800) 356-1137 or sales@pisupply.com
Browse Emergency Products    Join P&I Email Newsletter
Review our COVID-19 Product Disclaimer and Return Policy.